Sending LBC Tips
To send a tip, you'll click the Support button under an upload.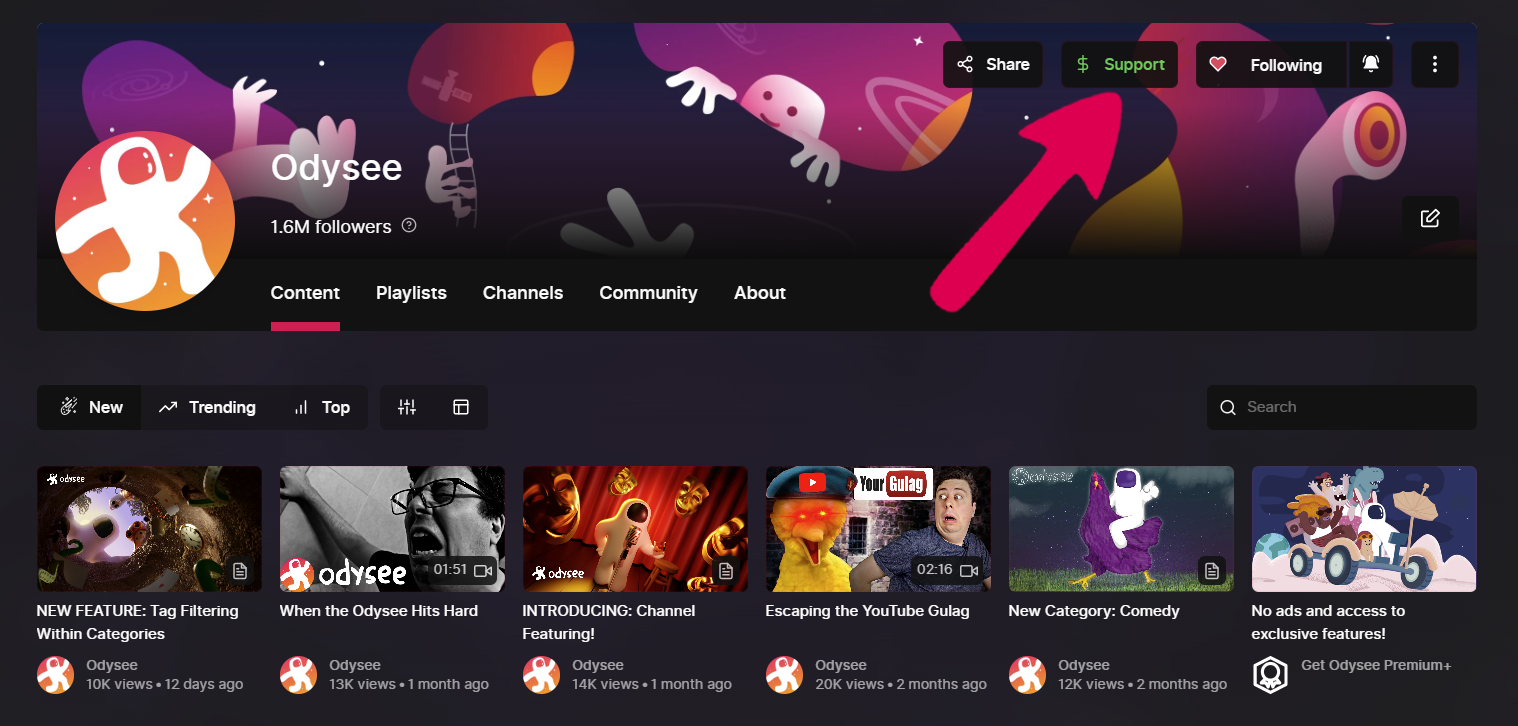 This option is also available on channels.
From this menu, you'll select the Tip button with the LBC icon, select an amount, and click Send Tip.
This LBC tip will boost the content/channel being tipped, until the creator chooses to unlock it for use elsewhere on Odysee.