Logging Into Odysee
Do you already have an Odysee account and are returning to the application? You'll click the Log In button on the top right corner.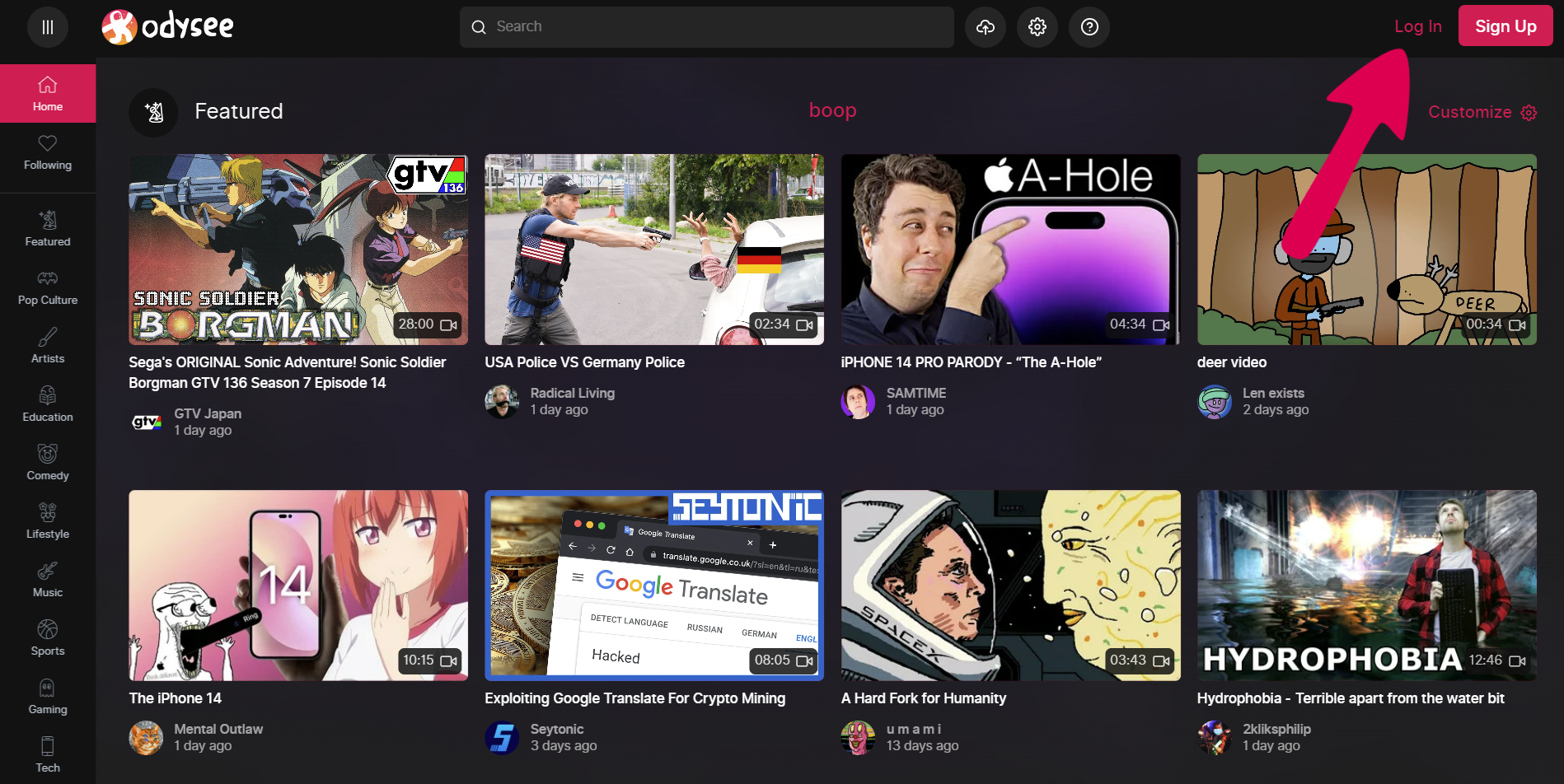 On mobile, you'll hit the person icon, which will show Log In in the dropdown menu.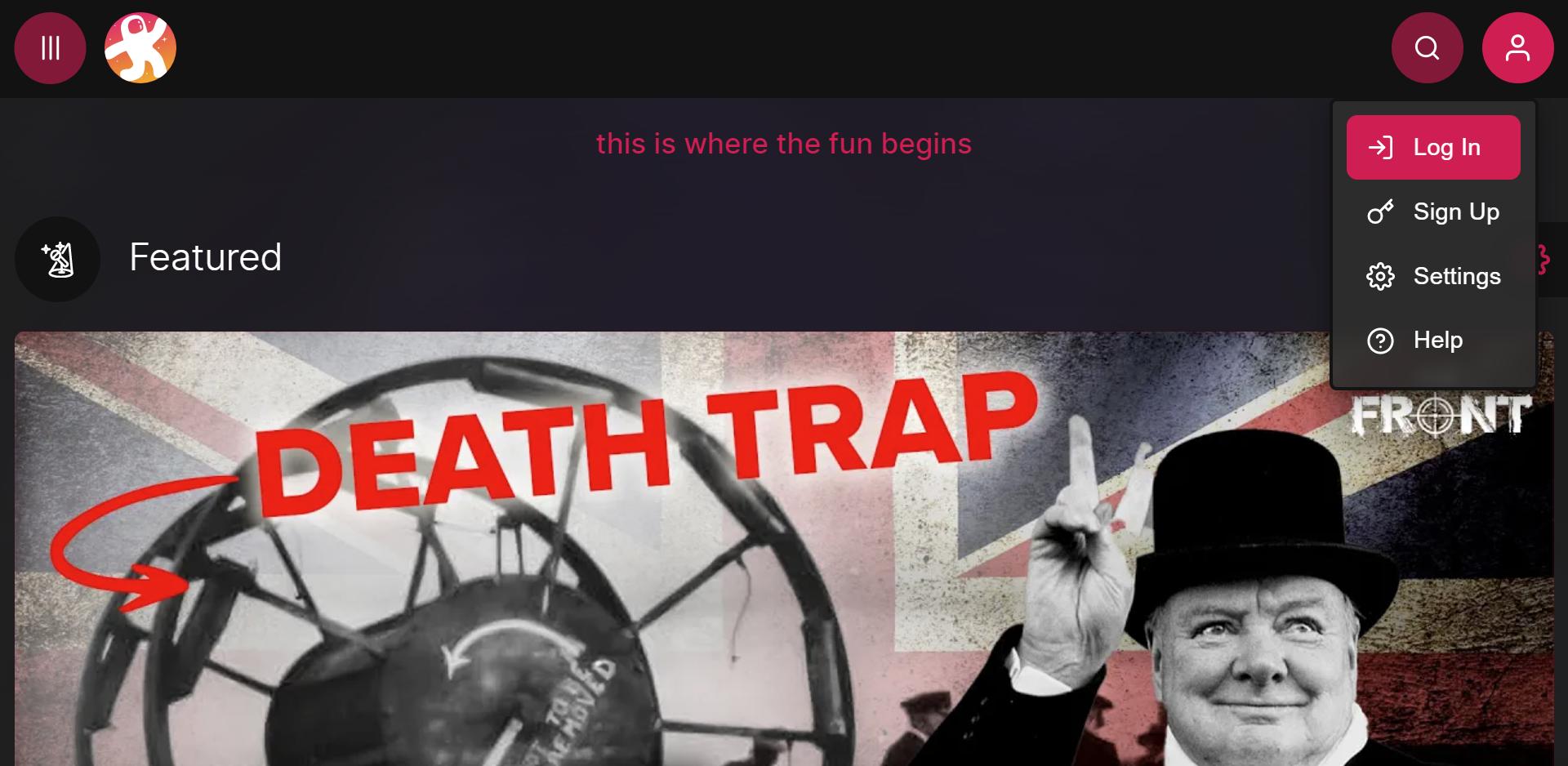 You'll start by entering your email.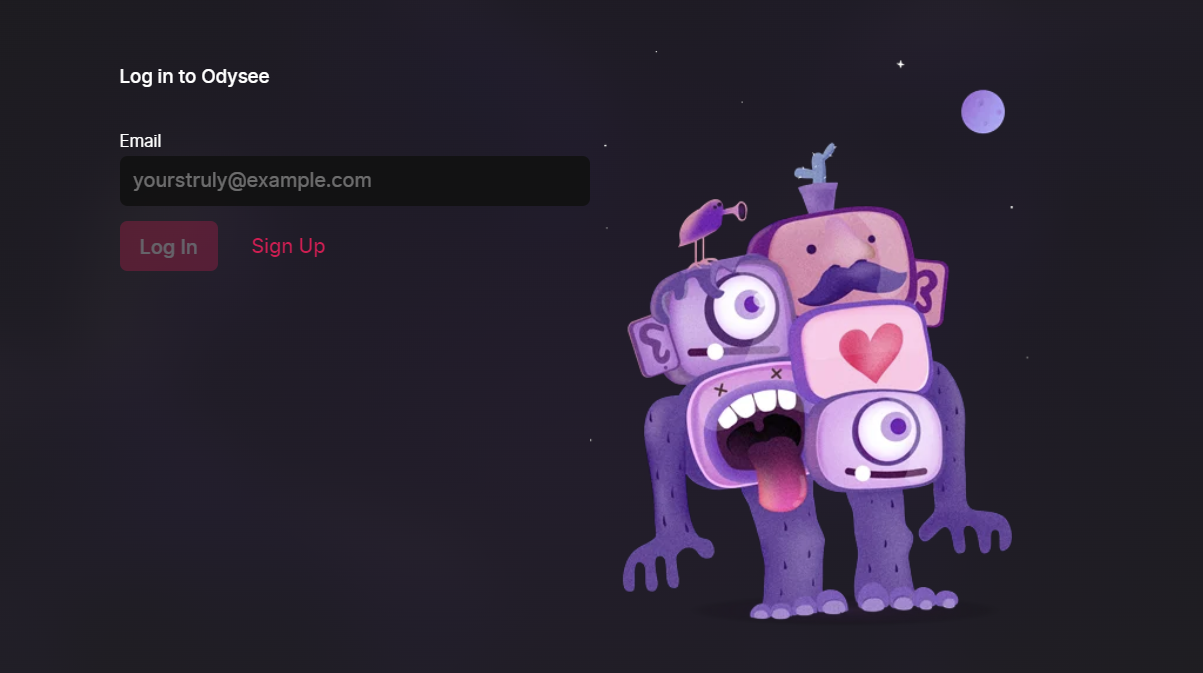 On the password screen, you have a few options.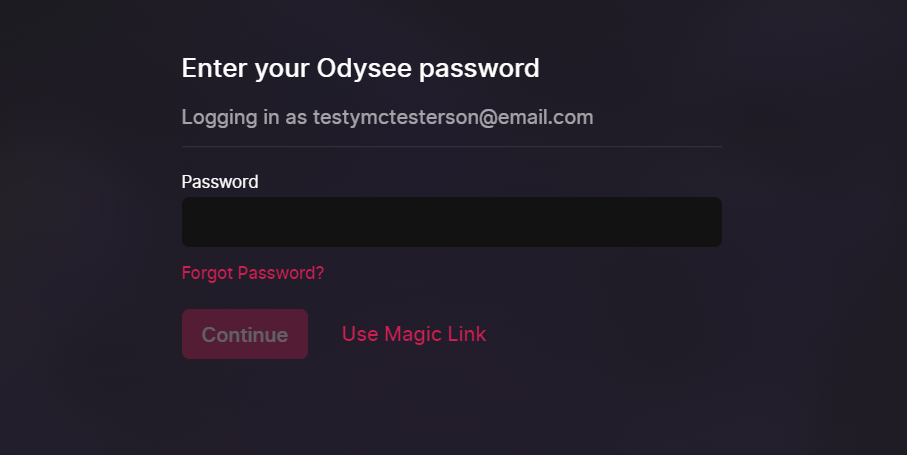 If you know your password and want to log in, you'll simply enter your password and hit Continue. Alternatively, you can also have a Magic link sent to your email address or reset your password.