Password Changes
While logged into your account, you can change your password in the Settings menu.
Click your channel icon in the top right corner, and select Settings in the dropdown menu.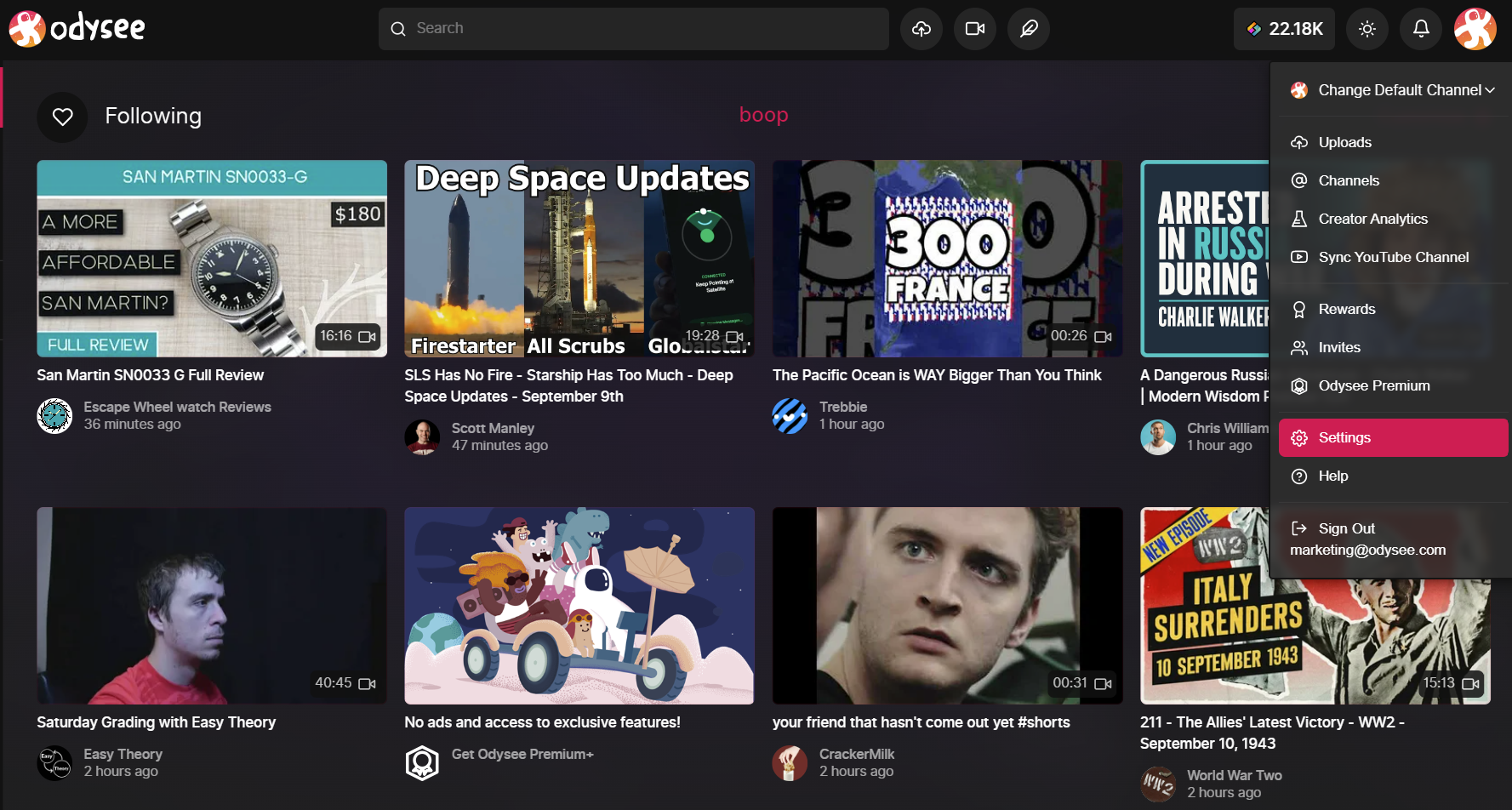 From here, you'll scroll down to Account and click Manage on the Password tab.
Then, you'll simply enter your old password, what you want your new password to be, and hit Set Password.