Categories
On the sidebar and the homepage, there are several content categories.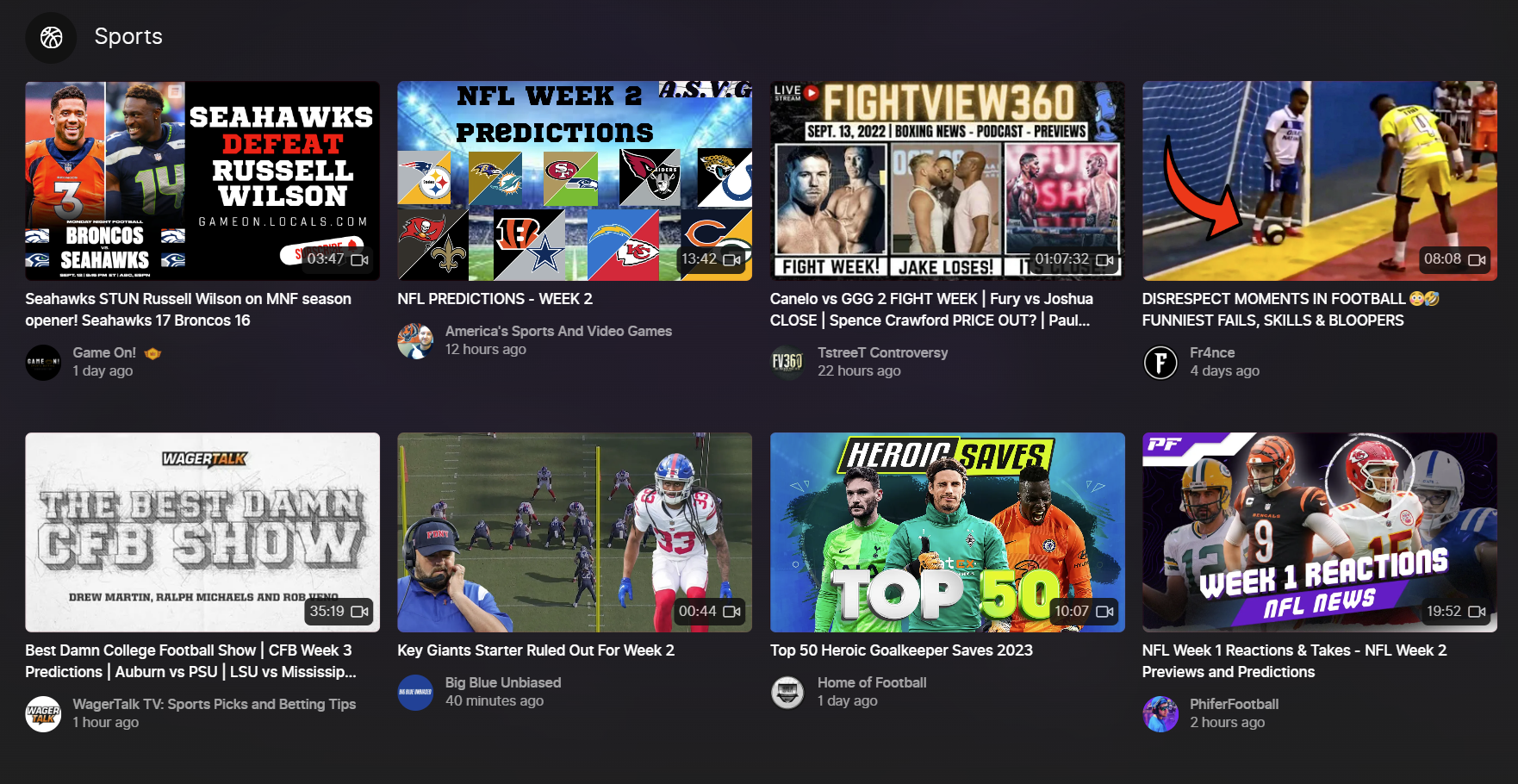 On the homepage, the Trending content in each category will appear.
When clicked into a category, you can sort by New, Trending, and Top.

New shows content in the order it was uploaded across all creators within that category.
Trending shows the content that has had the greatest increase in tips and supports over the last few hours and days within that category.
Top shows the content published within the selected period that has received the largest total amount of tips and supports within that category.
For a detailed overview on the categories, check out the Channel Categories section.