Following
Is there a creator whose content you really enjoy? You can follow them by clicking the Follow button on their channel or under their content.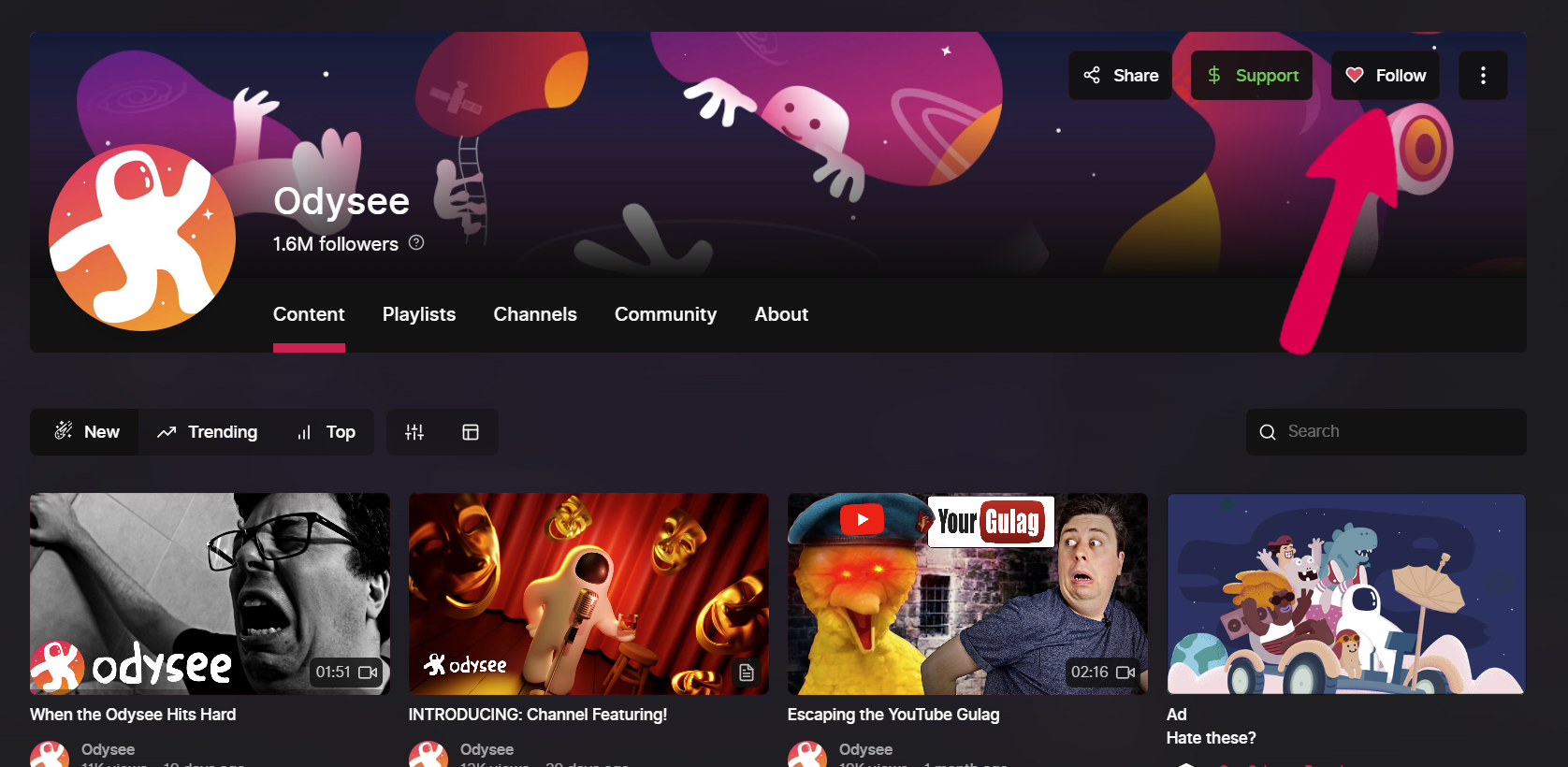 All creators you've followed will appear under Following. This can be found at the top of the homepage or on the sidebar.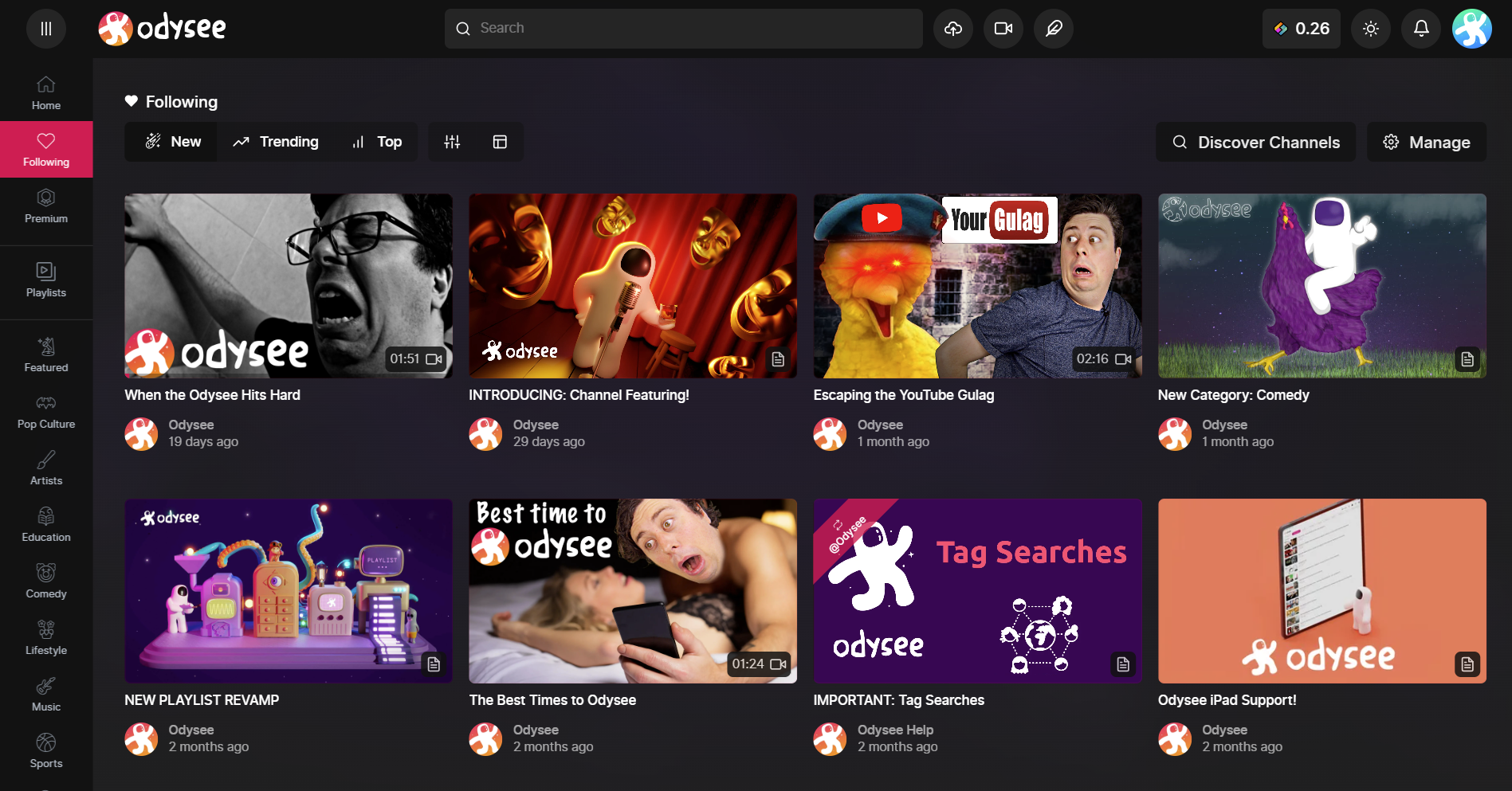 From this page, you can view suggestions on new channels to follow by clicking the Discover Channels button.