Editing Playlists
To edit a playlist, first navigate to the playlists menu by clicking the Playlists button on the sidebar.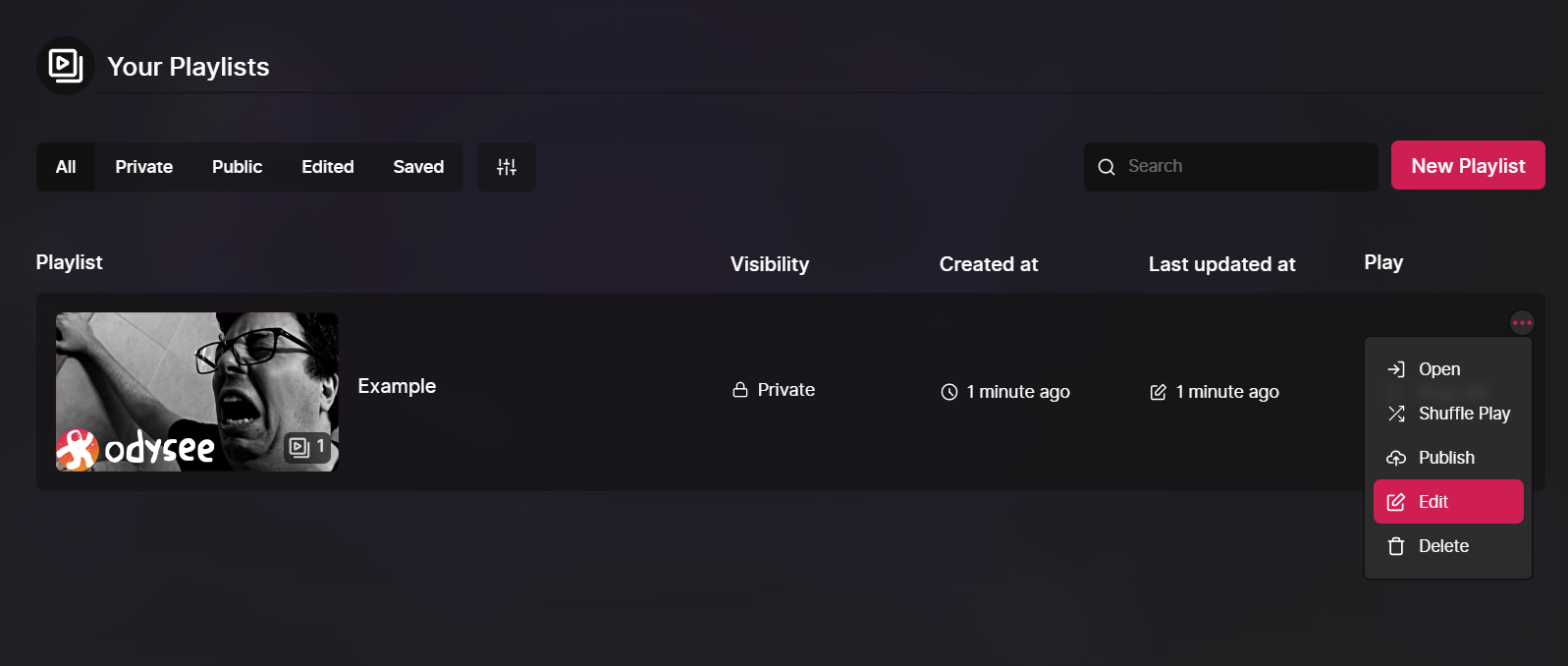 Hover over the playlist you'd like to publish, click the three dot menu on the right, and select Edit.
From here, you can edit the Title, Thumbnail, and Description under General.
Under Items, you can edit the videos within the playlist.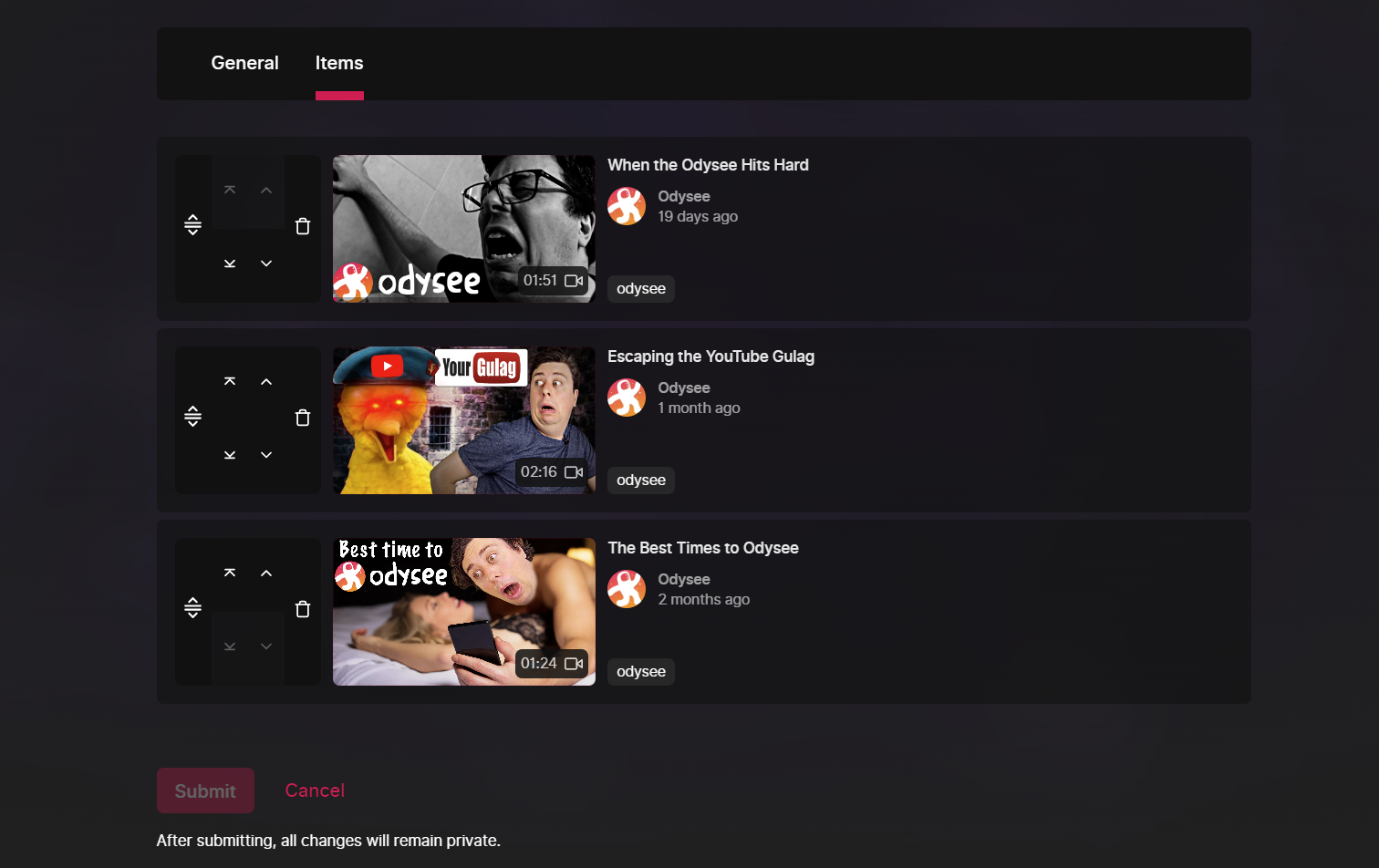 Remove videos by clicking the trash can icon.
Move a video up or down by clicking the arrows directly next to the trash can icon.
Send videos to the top or bottom by clicking the arrows with lines next to them.
The button at the very left allows you to drag videos in the playlist. Click and hold, and move the video where you'd like.
After making edits, click the Submit button at the bottom of the General tab.
Notice:
You'll need to publish your playlist for these changes to be made public.