Creating Your First Channel
In order to do things such as like, dislike, comment, and create playlists, you'll need to create a channel.
Click the avatar icon at the top right corner (if you already have a channel, this icon will be your channel's profile picture), and click on Channels.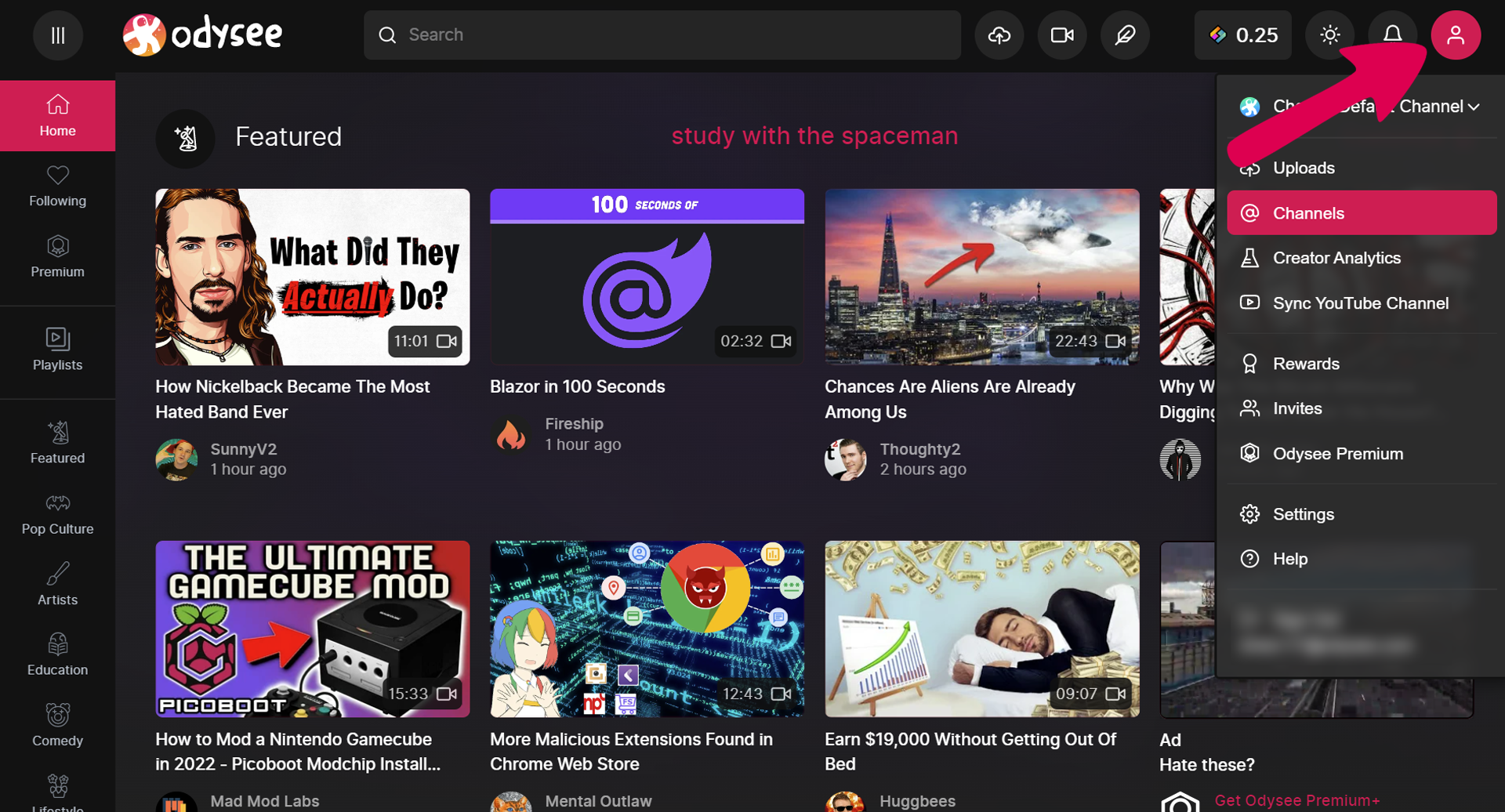 From here, you'll click Create Channel.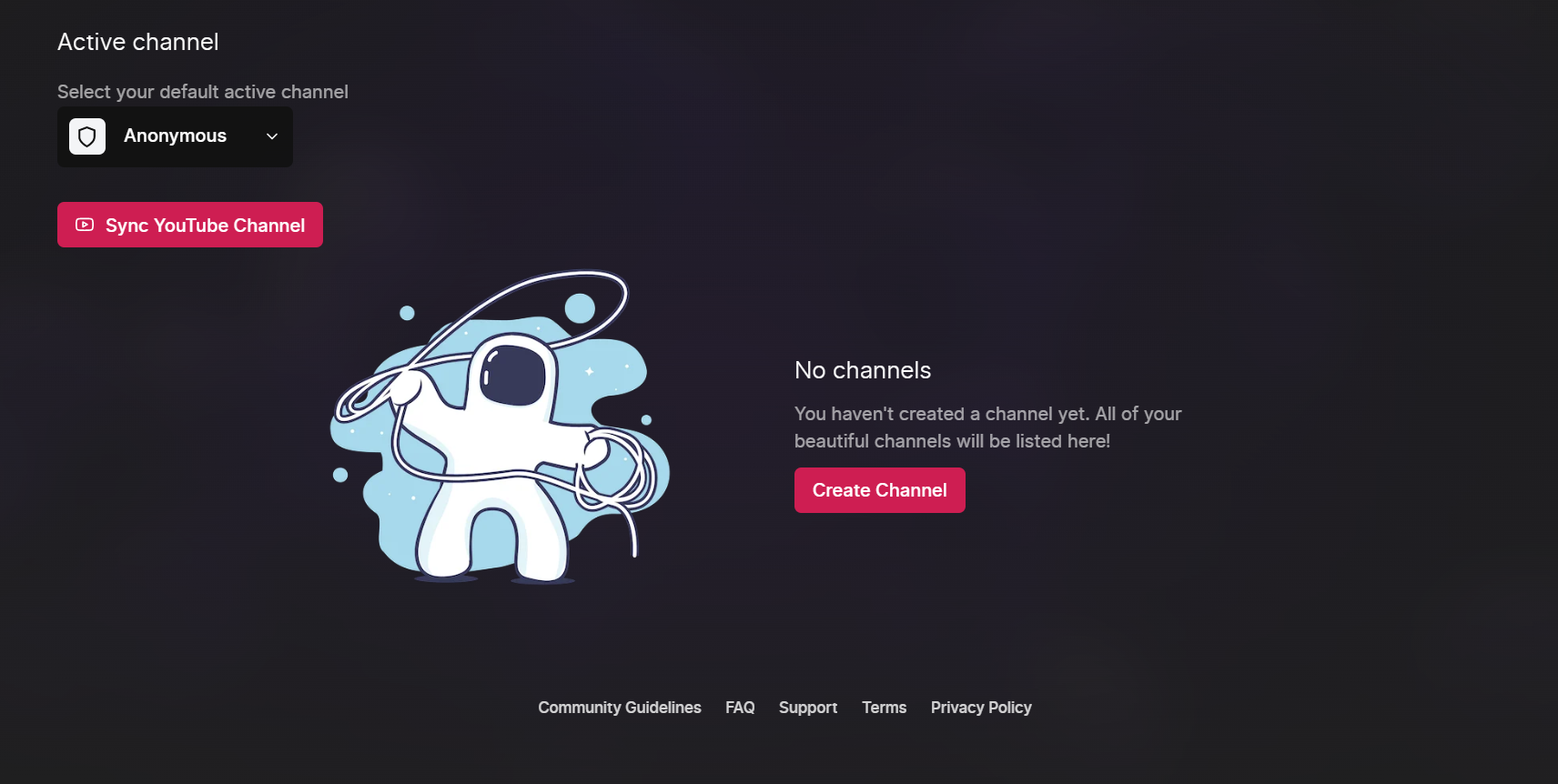 If you were trying to sync your YouTube channel, you can also click the Sync YouTube Channel option without having to create a new account.