Uploading and File Selection
To upload a file, click the cloud icon next to the search bar at the top of the screen.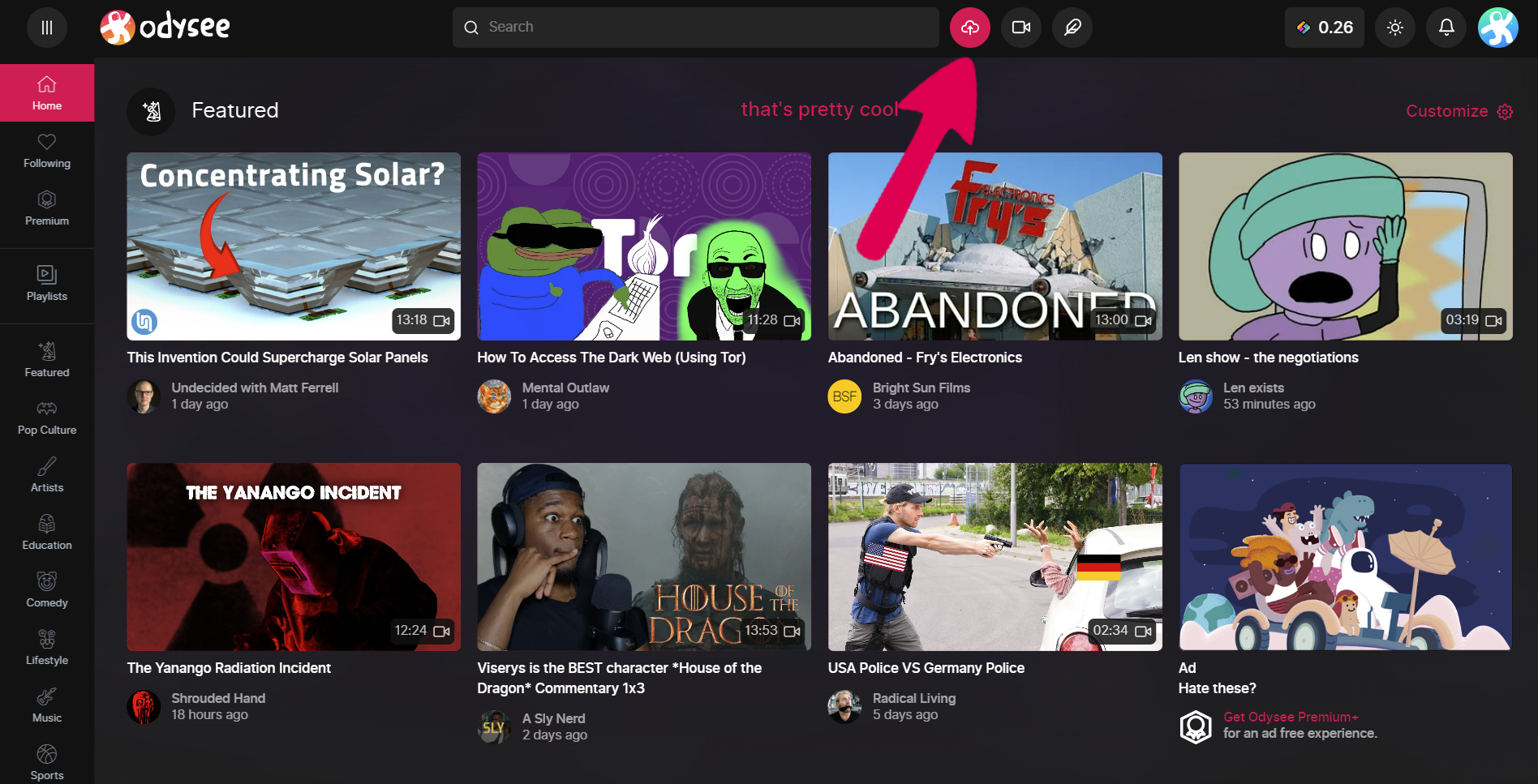 On mobile, this button will be towards the bottom of the expanded sidebar.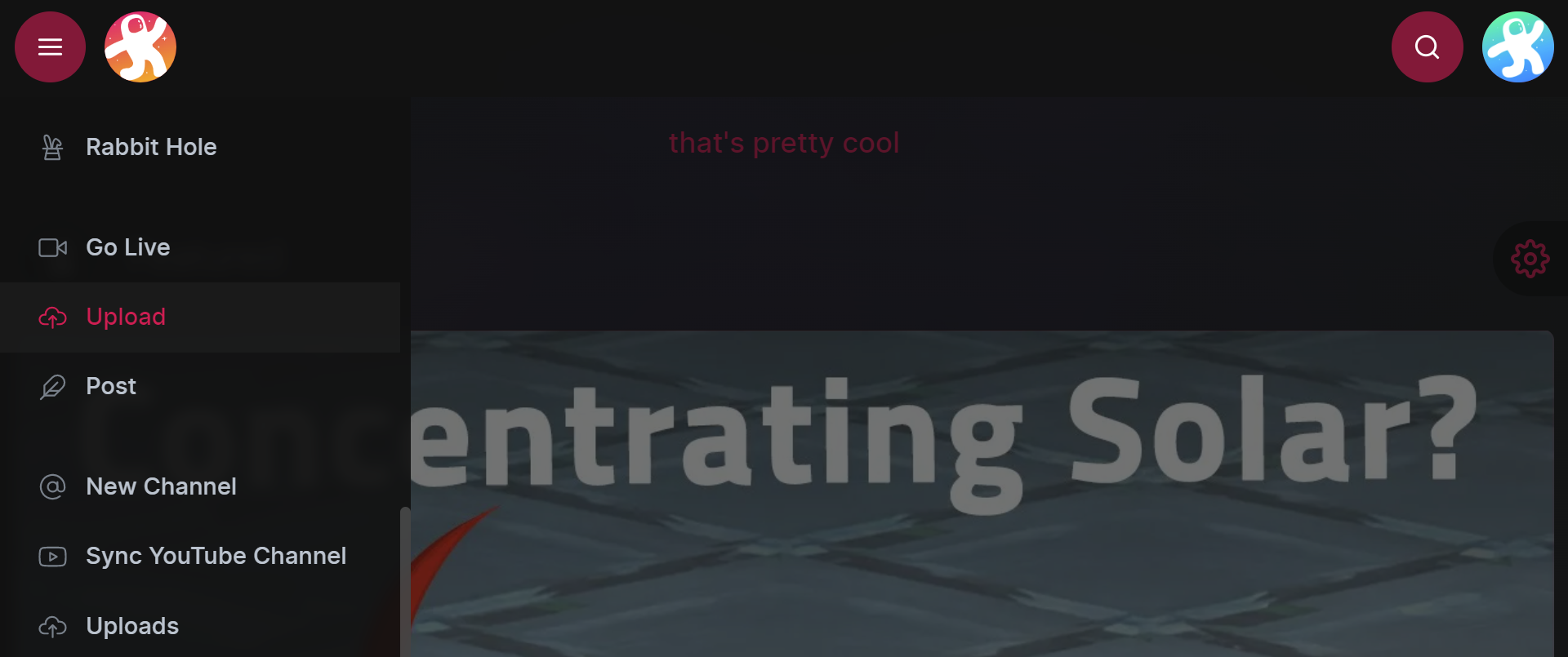 From the upload screen, you'll first be asked to select a file. Odysee is best known as a video platform, but you're also able to upload images, audio files, PDFs, CAD files, and just about anything else.

Note:
For videos, you'll need to upload MP4s in H264/AAC format. For the best viewer experience, we recommend bitrates under 8 Mbps.
Odysee uploads are restricted to 16 GB.